Visiting Writers Series: Tracy K. Smith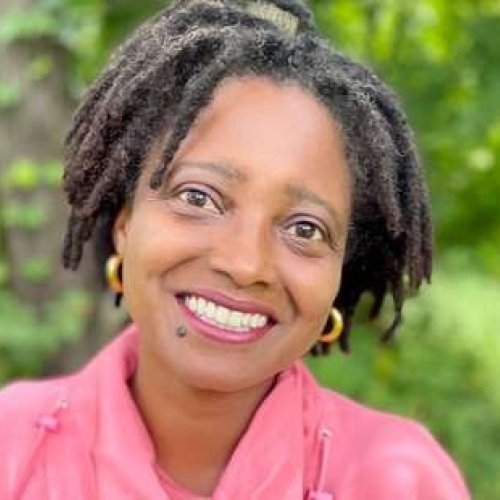 Tracy K. Smith is the author of four books of poetry: "The Body's Question" (2003), which won the Cave Canem prize for the best first book by an African-American poet; "Duende" (2007), winner of the James Laughlin Award and the Essense Literary Award; "Life on Mars" (2011), winner of the Pulitzer Prize for Poetry; and "Wade in the Water" (2018). In 2014 she was awarded the Academy of American Poets fellowship. She has also written a memoir, "Ordinary Light" (2015), which was a finalist for the National Book Award in nonfiction. In June 2017, Smith was named U.S. poet laureate.
Her 2012 Pulitzer Prize in Poetry for the book of poems, "Life on Mars," draws upon the genre of science fiction in considering who we humans are and what the vast universe holds for us. In poems of political urgency, tenderness, elegy and wit, Smith conjures version upon version of the future, imagines the afterlife and contemplates life here on earth in our institutions, cities, houses and hearts. "Life on Mars" was a "New York Times" Notable Book, a "New York Times" Book Review Editors' Choice and a "New Yorker," "Library Journal" and "Publishers Weekly" Best Book of the Year.
She wrote the libretto for an opera titled "Castor and Patience." Rooted in a conflict over historically black-owned land, the work is a collaboration with composer Gregory Spears. Originally set to premiere in July 2020 with the Cincinnati Opera, the work was postponed to the 2022 Summer Festival. Smith teaches at Harvard University, where she is a professor of English and of African and African American Studies and the Susan S. and Kenneth L. Wallach Professor at the Harvard Radcliffe Institute.