CROSSROADS: LOW AND LOWER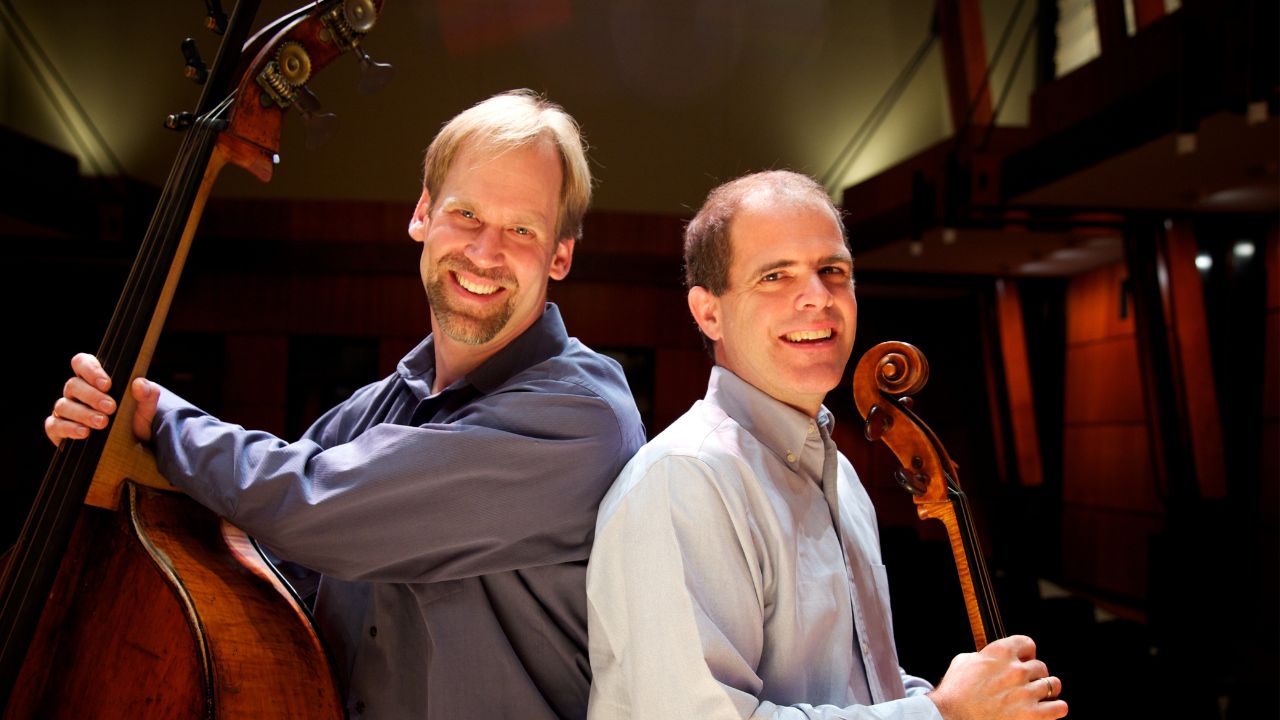 Featured Artists: Brooks Whitehouse, cello, and Paul Sharpe, bass
If you like stringed instruments and comedy, you cannot miss this performance. A mash-up of artistry, virtuosity, and satire, developing a completely new genre in answer to the question, "Cello and bass … seriously?" Presented in conjunction with L.A.T.E. hours at Hickory Museum of Art.
About Low and Lower:
Cellist Brooks Whitehouse and Bassist Paul Sharpe are Low & Lower, America's #1-selling cello bass duo. With MacGyver-like determination they create, inspire and commission works using only the limited materials at hand – a cello, a bass, two voices, a sense of humor, a touch of theater, and a willingness to do almost anything. Since their inception in 2010, they have traveled the country entertaining audiences with cello/bass chestnuts, brave new works, daring arrangements, vocalizing and storytelling. A live video of Lawrence Dillon's Poke filmed during their domestic tour has gone viral, spreading across the world to Europe, Africa, South America and the Philippines (Read More).